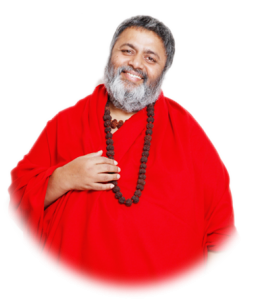 ShivYog is all about grace of the Divine. Avdhoot Baba Shivanand insists that healing is the Divine's grace. Being healthy and fit is normal and the birthright of every human being but due to ignorance humans compromise with this right from God assuming one is doomed to one's fate or destiny. When Babaji says "You are the creator of your own destiny" He also teaches how to take responsibility for one's own future by taking measures to work on one's situation with the powerful tool of self-healing.
The wisdom and powers that were achieved by Babaji as the fruits of the intense work for many decades did not stop there with Him, but Babaji had a compassionate desire to share this sacred wisdom with the world so that all may make use of it for the betterment of themselves and the world. For this reason, Babaji began teaching and sharing the valuable information that are the secretive practices of the Holy Masters and Yogis of the East, which were only passed down from the Guru to worthy disciples.
Today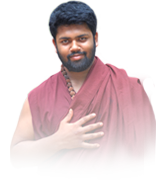 mankind is caught up in one's own karmic influences that bring in suffering, disease, unrest and unhappiness with increasing negativities of all kinds and the need of the hour being to bring solace to one's life and life purposes, Babaji introduced various workshops for specific purposes, which were attended by millions for more than a decade, who practiced these teachings and practices in one's life and brought positive changes into one's life.
Further, Babaji's son and disciple, Acharya Ishan Shivanand joined His mission in extending this wisdom of healing and manifestation to larger masses.
Click on the ShivYog Programs below to know more: