A few decades ago Dr. Avdhoot Shivanand arrived on this planet on the auspicious day of Holi. From a very tender age itself Babaji was spiritual. One day at the age of 8 a Himalayan yogi came and initiated Dr. Shivanand with a mantra and went away.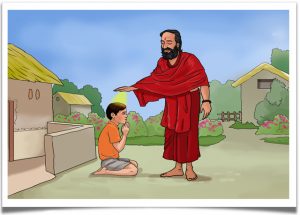 The yogi was a great 108 Jagannath Swami, considered to be of a high order Babaji found that this mantra was playing within him all the time and only after he understood what spiritual gains he received from this initiation, did Dr. Shivanand start searching for His Guru everywhere. He tried to trace him at all possible places including the Himalayas but never found him. From here on, Dr. Shivanand spent more time meditating.
Then, as time passed Dr. Shivanand came across numerous saints, Avdhoots, and Siddhas who graced and blessed Dr. Shivanand on his spiritual mission. He achieved many spiritual achievements with intense tapas. Dr. Shivanand had lost his father at a very young age and He missed fatherly love. This made Dr. Shivanand become determined to give fatherly love to as many people as possible, especially the orphans and downtrodden. By now He had made his life mission to spread unconditional love and to give love and support to children. Dr. Shivanand had got married at an early age and soon He was to be joined by her on this spiritual mission by Guruma. Dr. Shivanand and Guruma then both embarked on this journey with small seva projects and fed the hungry.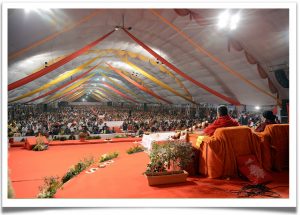 Soon the Divine bestowed on them the blessings of doing more and more for humanity Dr. Shivanand at the same time decided that all the powers and secrets He received with his hard work should not just remain with him. An intention arose within Him to share what He received from the Divine. With divine permissions and assistance from the Guru Mandala, Dr. Shivanand began Shiv Yog, teaching the sacred sadhanas and methods of Holy Siddhas along with the basic principles of living a practical, ethical and clean life. He taught people how to take responsibility for one's life and how to handle the root cause of all suffering – karma. With more and more people experiencing healing and transformations across India, Dr. Shivanand became lovingly popular as the Father of Indian Healing. Dr. Shivanand did not stop with this, but He even today toils every single day offering people not just the remedies and secrets of living life but also how to liberate oneself from birth and death in this life itself. Babaji today conducts shivirs across the globe nonstop, healing and blessing peop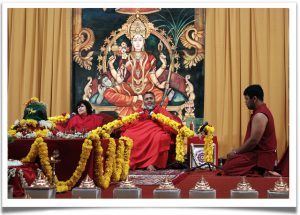 le along the way so that mankind can come out of the clutches of self-created pain and sufferings. He initiates people on the path of Shaktipat and people experience major release of karma in His shivirs when and after their kundalini shakti is awakened by the powers of Dr. Shivanand.
Dr. Shivanand's programs are regularly telecasted on spiritual channels in India and abroad and many have received His blessings even sitting at home through the mode of television.
The Shiv Yog foundation works relentlessly for upliftment of the masses providing opportunities and tools to support human ascension. Dr. Shivanand is today assisted in his divine mission by Guruma and son Acharya Ishan ji and a whole lot of inspired disciples around the globe following the trail left by their Guru's footsteps.